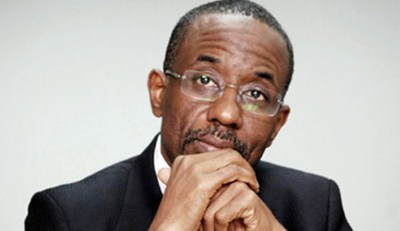 The suspended Governor, Central Bank of Nigeria, Mallam Lamido Sanusi, said he had begun a process to trace the missing $20bn oil money before his suspension by President Goodluck Jonathan.
Sanusi, in an interview published in New York Times on Monday, said he had a semi-monthly meeting with bank chiefs on February 11, where he "threatened to open the books of the bankers, to trace the money."
Panicked, several of the bankers went straight to the government, Sanusi said.
Two of the bankers — he would not identify them — "went and reported to the petroleum minister," the suspended CBN chief added.
"The strategy of the government was to discredit the messenger," he said.
Sanusi added, The President "doesn't want me to bring out any more information that would get them into trouble."
However, President's spokesman, Dr. Reuben Abati, said Sanusi's account was "untrue."
"Sanusi has been making all kinds of claims to project himself as a victim," Abati, said in an email, accusing the suspended central bank chief of "financial recklessness, abuse of mandate, incompetence and criminal acts of negligence."