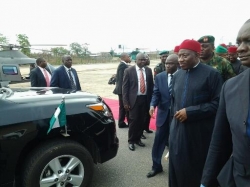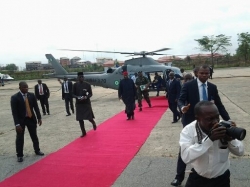 The Niger Bridge is an important GATEWAY TO Onitsha and other commercial cities in the South-East Region and for several years the first bridge has borne the heavy traffic-flow that pass through the bridge as a result of the increasing commercial activities in our region, which has continued to contribute immensely to the economy of this Nation.
.
The bridge which would cost N117.8 billion is expected to be completed within 48months.
More pics after cut.